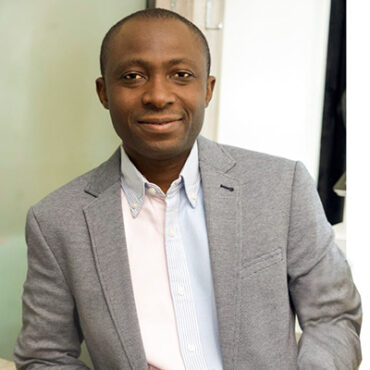 Engr. Bayonle Oladoja
Managing Director
Contact: bayoladoja@gmail.com
Engr. Bayo is a passionate project manager who has been Managing Director of Eco-Ways Limited since its inception in 2009. His expertise in Project Management has provided him the opportunity to work on the field and as a consultant with several multinational organizations including the World Bank, The UNDP, European Union, GIZ, USAID, DFID and ECOWAS amongst others. With a Bachelor's degree in Engineering and a Master's degree in Project Management from the prestigious Ahmadu Bello University (ABU), he is always on the lookout for new ways to improve his capacity and this has seen him attain certification in various professional courses such as; PMP (PMI-USA), PRINCE2 Practitioner (Axelos-UK), PMD Pro 1&2 (APMG-UK), PBA (PMI-USA), M_O_R, M_O_V, MoP, and P3O.
Engr. Bayo is a seasoned project manager with over 20 years' experience; an accredited trainer with the AXELOS-UK, Centre for Management Development (CMD) and also a registered Engineer with COREN. As a leading influence in the promotion of project management standards within and outside the shores of Nigeria, he has to his name several articles and publications. Most notable amongst these are his inputs in the recently published 6th edition of PMI's Project Management Body of Knowledge Guide (PMBOK Guide 6th Edition 2017).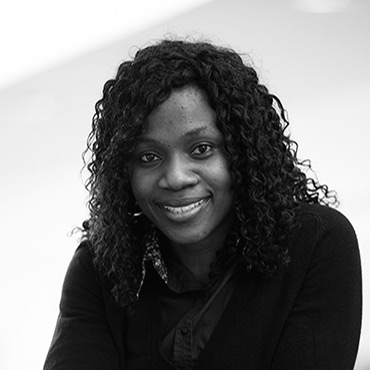 Dr. Folake Oni
Admin Manager/ Training Facilitator
Contact: folakemoni@gmail.com
Dr. Folake has her first degree in Medicine (MBBS) from the Usmanu Danfodiyo University, Sokoto and an MBA from the University of Surrey, United Kingdom. With over 10 years' professional experience as a business developer and project manager in the UK and Nigeria, she has carved a niche for herself in the areas of designing and implementing health systems development and strengthening programs.
Dr. Folake is a member of; The Chartered Management Institute (UK), Association of MBAs (AMBA-UK), Project Management Institute (PMI-USA) and the Nigerian Medical Association (NMA). She also has in her portfolio the prestigious PMP (PMI-USA) and PMD Pro (APMG-UK) certification. Through her engagements, she has offered Programme Management insights and innovations across various health programs including health financing, routine immunization, health commodities logistics and supply chain, and PHC service delivery, to improve health systems performance. Her most recent work focused on the design and execution of a primary health care leadership development academy for the NPHCDA, the provision of technical assistance to the 36+1 SPHCDAs of the federation on PHC implementation and the institutional and core staff capacity building of six selected SPHCDAs in the North-eastern part of Nigeria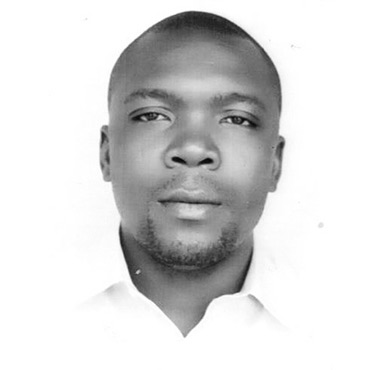 Mr. Nurudeen Ajibola
Project Manager/ Training Facilitator
Contact: nurudeenoladoja@gmail.com
Mr. Nurudeen is a project manager and a procurement specialist. In his professional trajectory he has experienced these two areas that are very much complementary. In Eco-Ways Limited he found the place to unite his three passions: mentoring, project management and capacity building. With a Bachelor's Degree in Local Government and Development Studies and a Master's Degree in Policy and Development Studies, Mr. Nurudeen is a sought after Project Manager who has worked for almost a decade helping vulnerable people, communities and systems become better.
He is an accredited trainer with the Centre for Management Development, a member of the PMI-USA, and also a member of the Chartered Institute of Procurement and Supply (CIPS-UK). He has to his name the globally acclaimed PMP Certification, PMI-PBA, PRINCE2 Practitioner, PMD Pro 1&2 and a Diploma in Procurement and Supply from the CIPS.
His most recent work saw him working as an outsourced Procurement Consultant with the Nigerian Incentive-Based Risk Sharing System for Agricultural Lending (NIRSAL).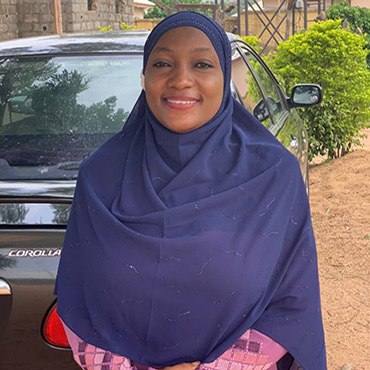 Miss Oladoja Amina
Training Facilitator
Contact: amina@ecowaystrainings.com
Miss Oladoja Amina is a team member\lead in the areas of facilitating Project Management training. She is a highly motivated, result driven educationist with vast experience in the educational sector. She excels at managing and exceeding participants expectations and her professionalism has come to bear via her passion to see others succeed and grow. She is a graduate of Ahmadu Bello University, Zaria (Biology Educationist) and also a master degree holder in science education from National Open University (NOUN).
She is a certified Project Manager both in PMP and PRINCE2. Her philosophy "I will provide a safe environment where students are invited to share their ideas and take risks".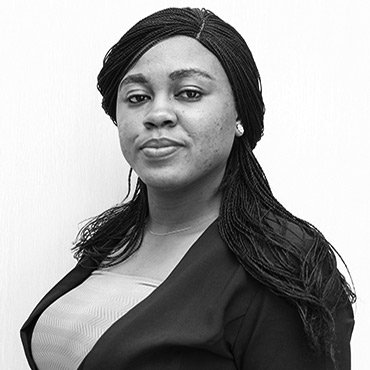 Mrs Blessing Ndukwe
Finance and HR Officer
Contact: blessingndukwe@ecowaystrainings.com
Mrs. Blessing is an experienced HR and Finance personnel who has worked for half a decade promoting standards and best practices in the area of organizational administration with emphasis on personnel and finance management. With a first degree in Project Management from the Federal University of Technology, Minna and an added certification in PRINCE2 (Axelos-UK) and PMD Pro 1 & 2, Mrs. Blessing has distinguished herself in the project management world and this was promoted largely by her passion for self-improvement.
She is a member of the Nigerian Institute of Management, and has over the years attended and facilitated several capacity building trainings and workshops locally and internationally.
"An organization that pays little or no attention to its HR is automatically on its way to relegation"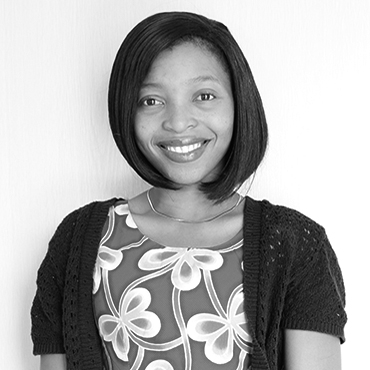 Miss Ruth Fagbenro
Customer Engagement Officer
Contact: ruth@ecowaystrainings.com
Miss Ruth is an experienced Communication Officer with over two years' experience in communications management. With a first degree in History from University of Benin, Benin City and an added certification in PRINCE2 (Axelos-UK) and PMD Pro 1 & 2. Her keen interest in project management, love for capacity development and effective communication skills has enabled her to become a distinguished project manager.
She is a member of the Historical Society of Nigeria and has been opportune to support lead facilitators in several capacity building training and workshops. With a strive for perfection, "Doing it right the first time" has become a motivating factor in actualizing organizational purposes.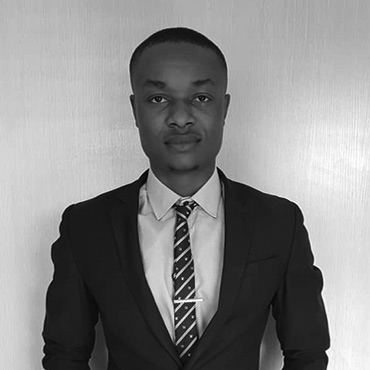 Mr. Divine Okafor
Marketing Manager/ Communications Officer
Contact: okafordivine@ecowaystrainings.com
With Three (3) years' progressive responsibilities and experience in project planning, project execution, capacity development, communication and relationship management, research, policy development, team management and leadership Mr. Divine is a passionate project manager who is driven by his quest to become a leading influence on policies and programmes that improve systems and creates a positive impact on the lives of beneficiaries.
Mr. Okafor has a Bachelor's degree in Geography and a professional certification in PMD Pro 2 (APMG-UK) and PgMD Pro (APMG-UK). He is responsible for creating new links and managing Eco-ways' partners and also serves as quality assurance officer for Eco-ways' publications.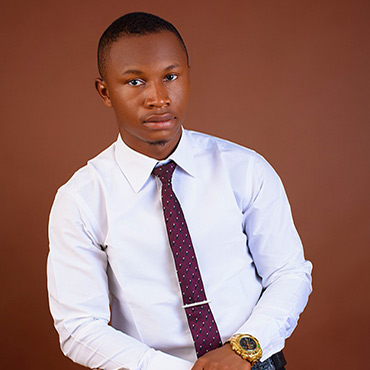 Mr Green C. Emmanuel
Digital Marketing Lead/ IT/ Communications Officer
Contact: green@ecowaystrainings.com
Mr. Green C Emmanuel is an ardent IT and Digital Marketing expert with over 2 year progressive responsibilities and continuous improvement in implementing creative innovative strategies and designs on online campaigns for improved sales performance and communication approach. His fundamental aim is to help ease off the start-up growth process by assisting organizations to see the limitless opportunities across the online space.
He is a skillful certified Project Manager with proficiency in working over the cloud to manage projects successfully using Project Management methodologies and software.
GreenNigeria as he is fondly called is driven by his quest to become a leading voice on new media and cloud computing systems that accelerate business process optimization across the globe.
Mr. Green has a Bachelor's degree in Political Science and Professional Certifications in Project Management from Axelos (PRINCE2) and Digital Marketing from Google.